Ever After Cushion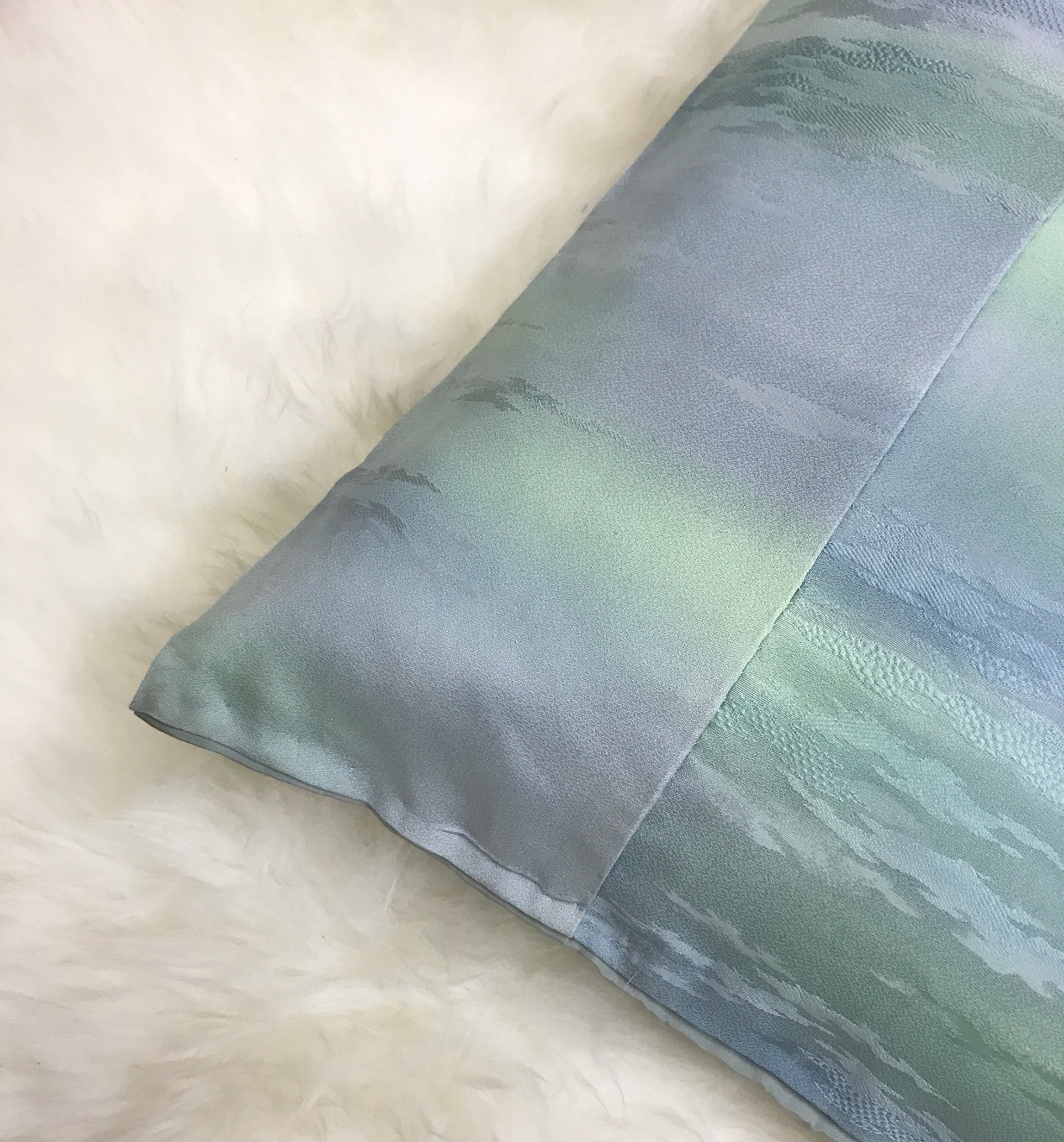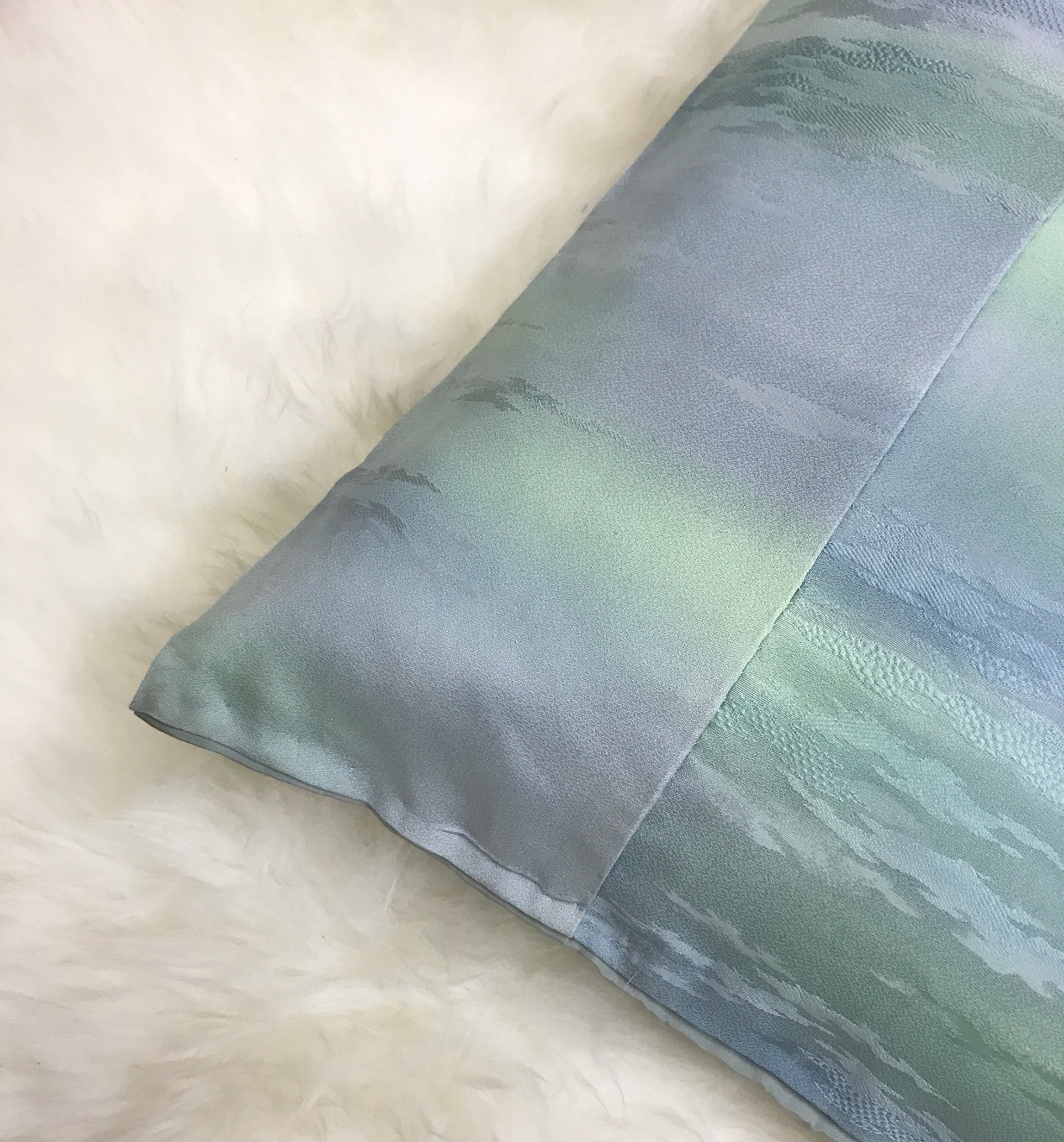 Ever After Cushion
Vintage 1930's kimono cushion .
50x50cm.
Feather down inner.
One of a kind.
Started life as a traditional Japanese kimono. Cut off panel lovingly salvaged using key details of this exquisite hand crafted skill.
Panels are original hand sewn seams, reverse in original kimono lining.
EXTRA INFO:
Please let us know if you prefer non feather pillow, or need anti-allergy. This can be arranged.
Little Secret.....
There is enough fabric to make 2 cushions, each one a little different. Order by request.